'Dark is this earth-hall, I am all longing'.
New wood-engraving illustrating lines from the Old English elegy, 'The Wife's Lament'.
May it be a tribute to all those feeling enclosed and overwhelmed. I hope respite comes to you soon, whatever form it may take.
#LockdownArt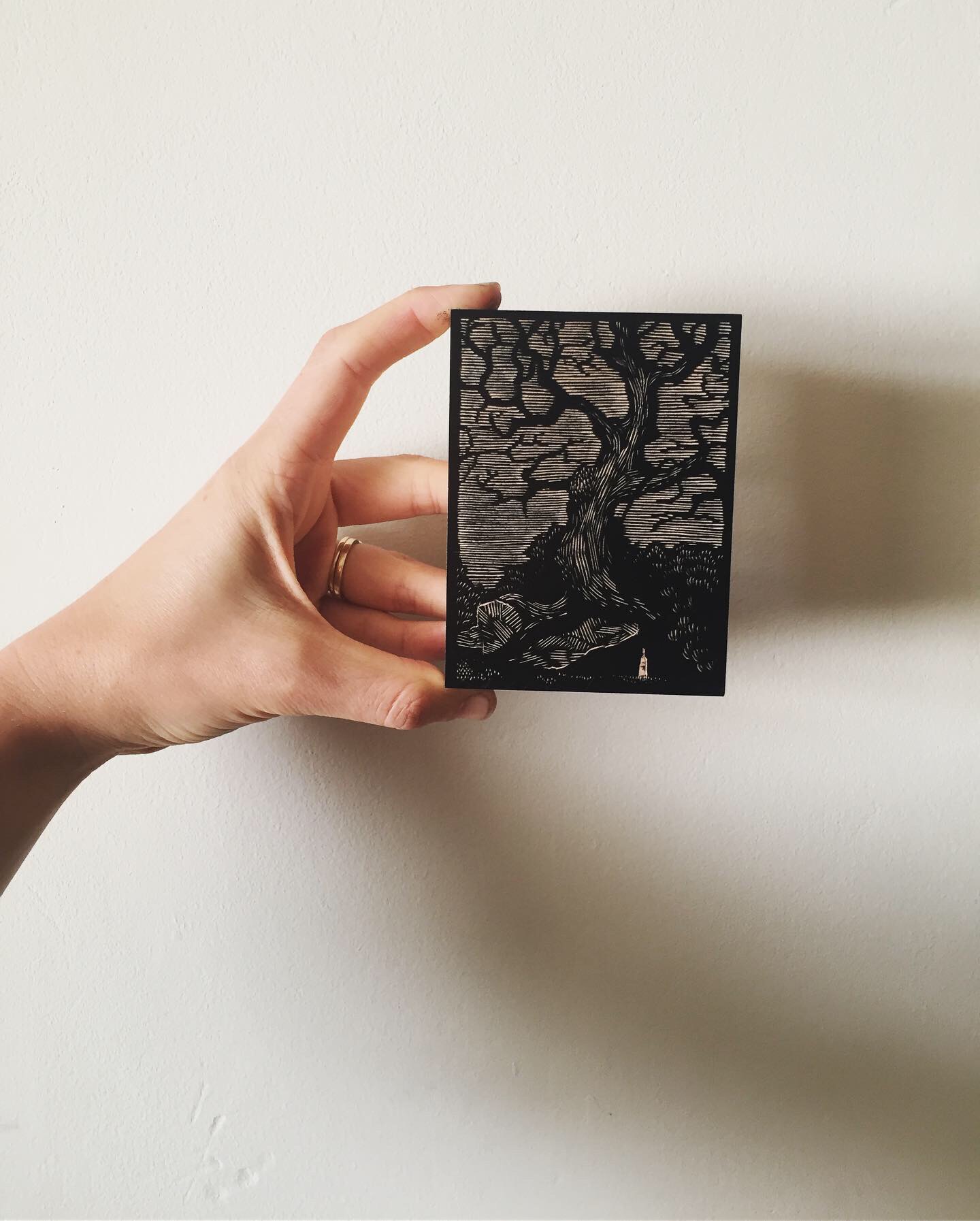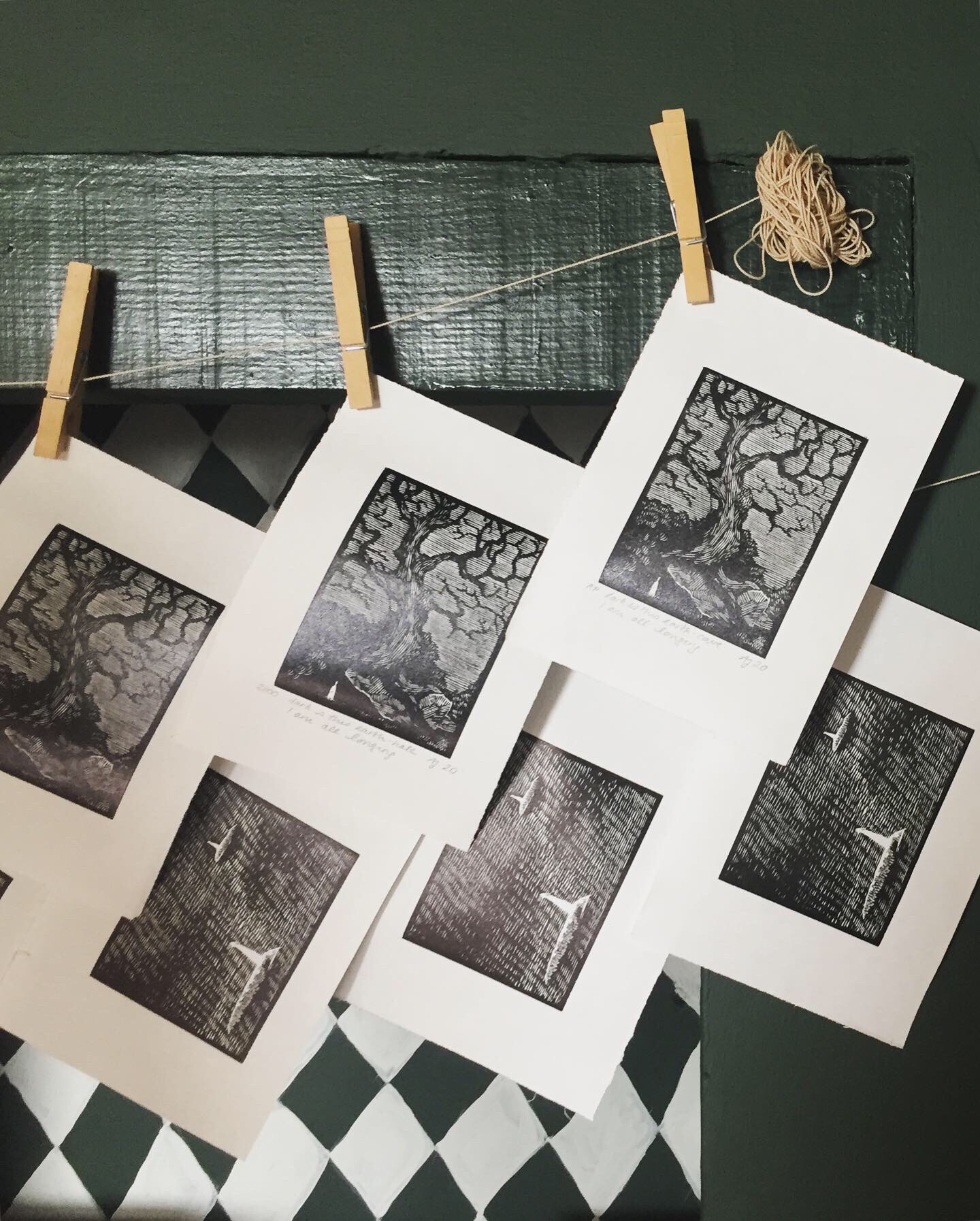 Block and drying arrangement for scale.
Credit: Amy Jeffs / @amy_historia
license: CC BY